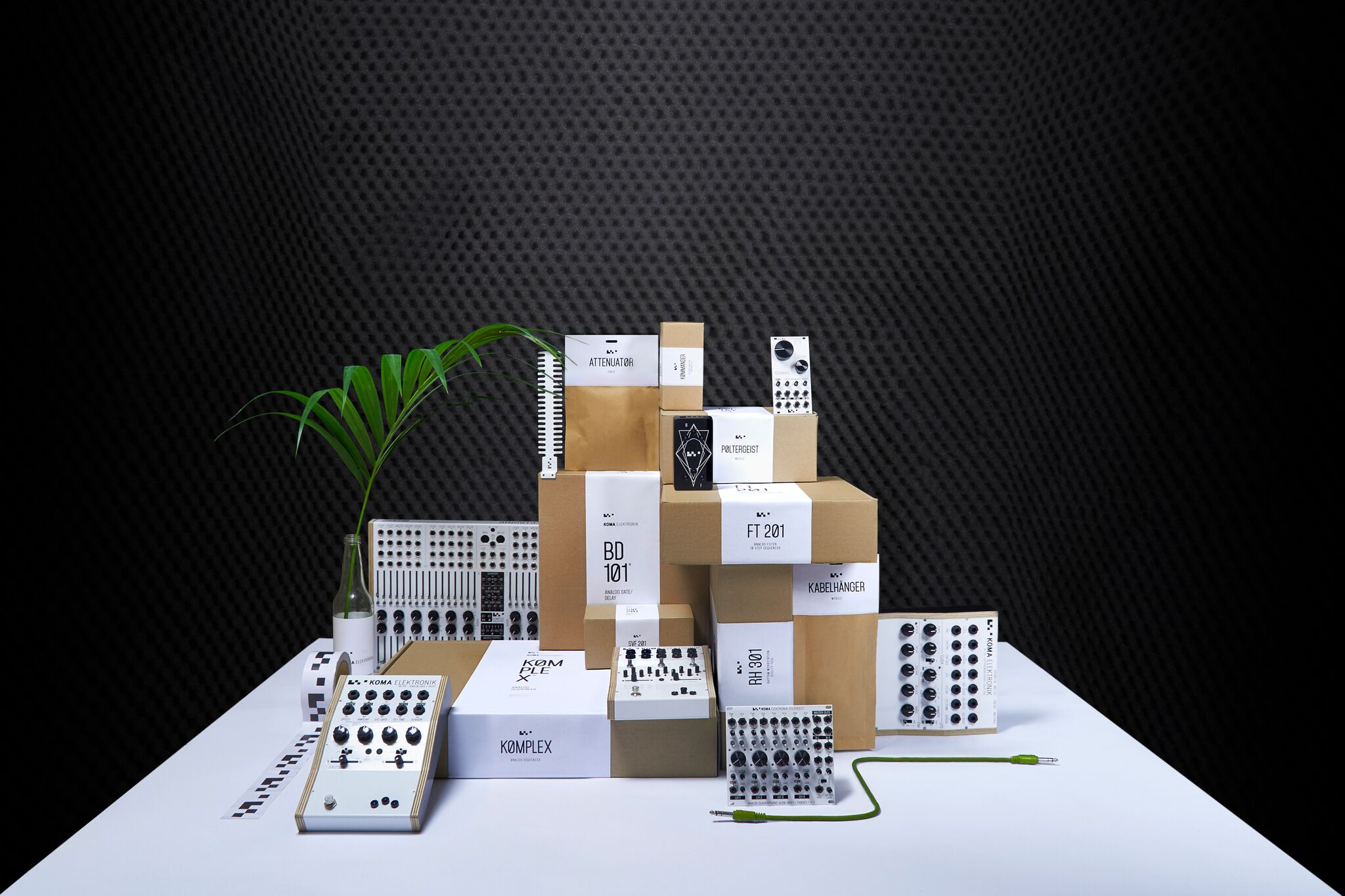 SUPPORT
It's very important to us that you keep enjoying your KOMA products. When you have any questions, if you made a cool video or just wanna do a shout-out, please let us know at support@koma-elektronik.com or on our official Facebook Page!
We are always curious to hear what you have to say! When you have a support question which is not listed in the FAQ below, please send us an email at support@koma-elektronik.com.
One of the crew here in KOMA HQ usually will respond within 24 hours. Just so you know: the standard KOMA Elektronik warranty period on materials / workmanship is 2 years after the date of the original purchase from KOMA Elektronik or an official KOMA Dealer. If something went wrong with your KOMA product, no matter if it's in or out of warranty, please let us know and we'll try to help you out! When you have an urgent question, please call us: +49 (0) 30 91557028 (mon – fri: 10AM – 6PM UTC+1)
BROKEN PRODUCTS / WARRANTY
KOMA Elektronik warrants its products to be free of defects in materials / workmanship and is conform the specifications at the time of shipment for a period of two years from the date of purchase. Within this warranty period, all products which are not working anymore or show other malfunctions will be repaired or replaced, at KOMA Elektronik's expense, on a return-to-factory basis. This is only though, when KOMA Elektronik finds out they are not the fault of the user.
Returning Your Product? Before you send back your unit, we would like to get an email, so we know we can expect your pedal at our workspace. We will send you a RMA (Return Material Authorization) number so we can identify your shipment. All products must be packed carefully and shipped with the KOMA Elektronik power adapter. We cannot honor the warranty when the product is not properly packed. Once you have received the RMA#, ship the product to KOMA Elektronik with transportation and insurance charges paid, and include your return shipping address. Products sent back to KOMA Elektronik for return must have an RMA number and the text "WARENRUCKSENDUNG" clearly marked on the outside of the shipping box (this so it doesnt get stuck in customs). We will take care of it from there.
How to initiate your warranty? Let us know by sending an e-mail to support@koma-elektronik.com What will we do? Once received, we will check the product for signs of user abuse or damage as a result of transport. If the product has been abused, damaged while being transported or is out of warranty, we will contact you with an estimate of the repair cost. Warranty work will be performed and KOMA Elektronik will ship and insure your product to your shipping address for free.
FREQUENTLY ASKED QUESTIONS [qa]